Our Comprehensive Range of
Window Treatment Services
Motorized Window Coverings
Motorized window coverings are the latest innovation in window treatments. Imagine raising or lowering your window treatments just by pressing a button or for a real treat, these can be set up to be completely automated. Timers and computer programs allow you or a computer to operate your shades, blinds, or draperies at set times during the day. Raise the window treatments in the morning to let the sun in and lower them in the afternoon to keep the hot sun out. Battery systems are available with high-function timers to control the window treatments.
Hardwired, maintenance-free systems have a five (5) year warranty on the motors. You do not have to worry about cords breaking, chains rusting, or repairs that come with traditional, manual operated window coverings.
Motorized window coverings are well worth the cost when you consider the convenience and reliability you get with this quality engineered product.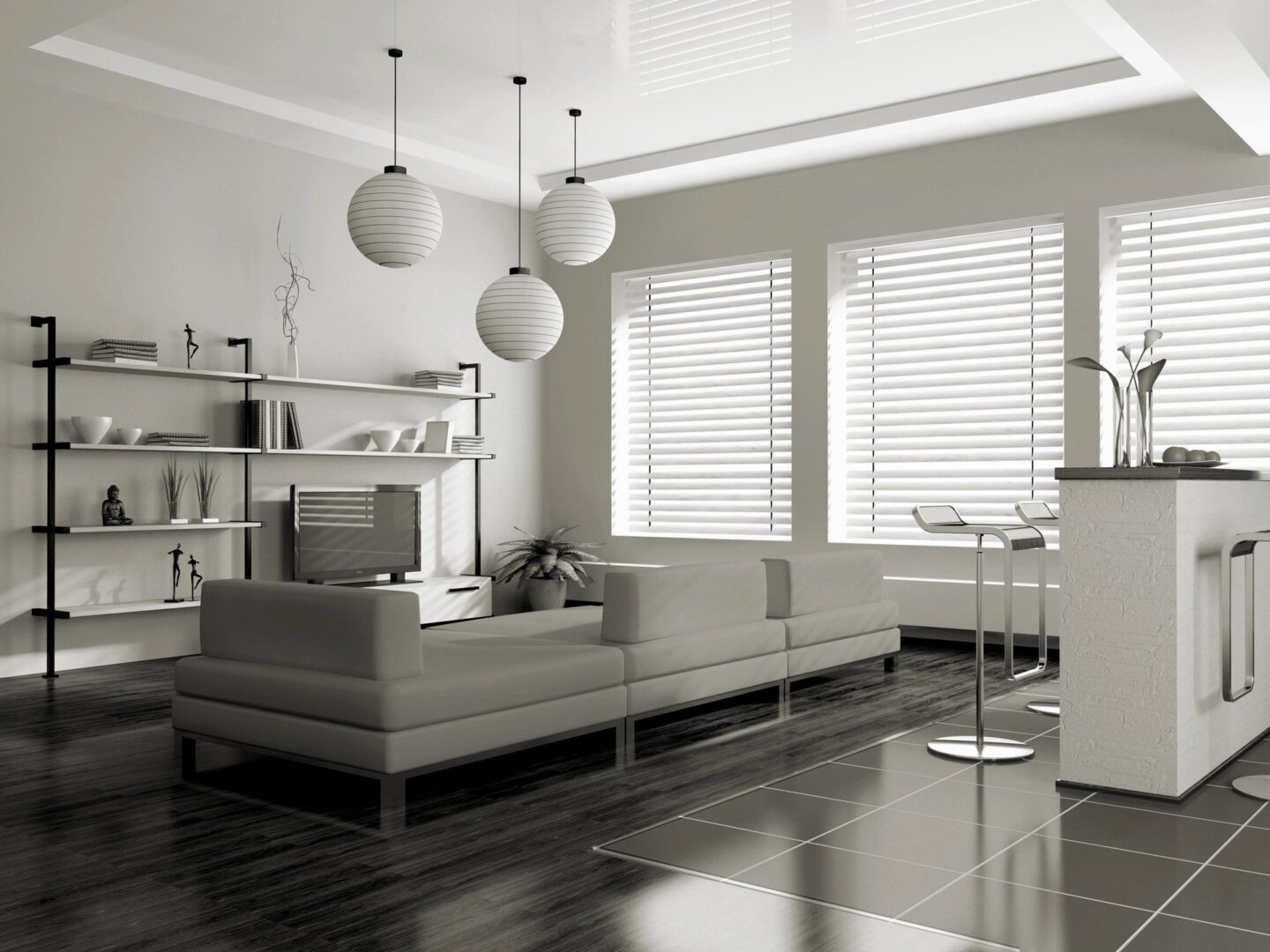 Drawings and Specifications
Control Wiring for Line Voltage Switching - One Motor with One Double-Pole Switch
Control Wiring for Line Voltage Switching - Two Motors with One Double-Pole Switch
MechoShade/ElectroShade #4123 Pocket
MechoShade/ElectroShade #4133 Pocket
Horizontal blinds provide privacy and protection from the sun.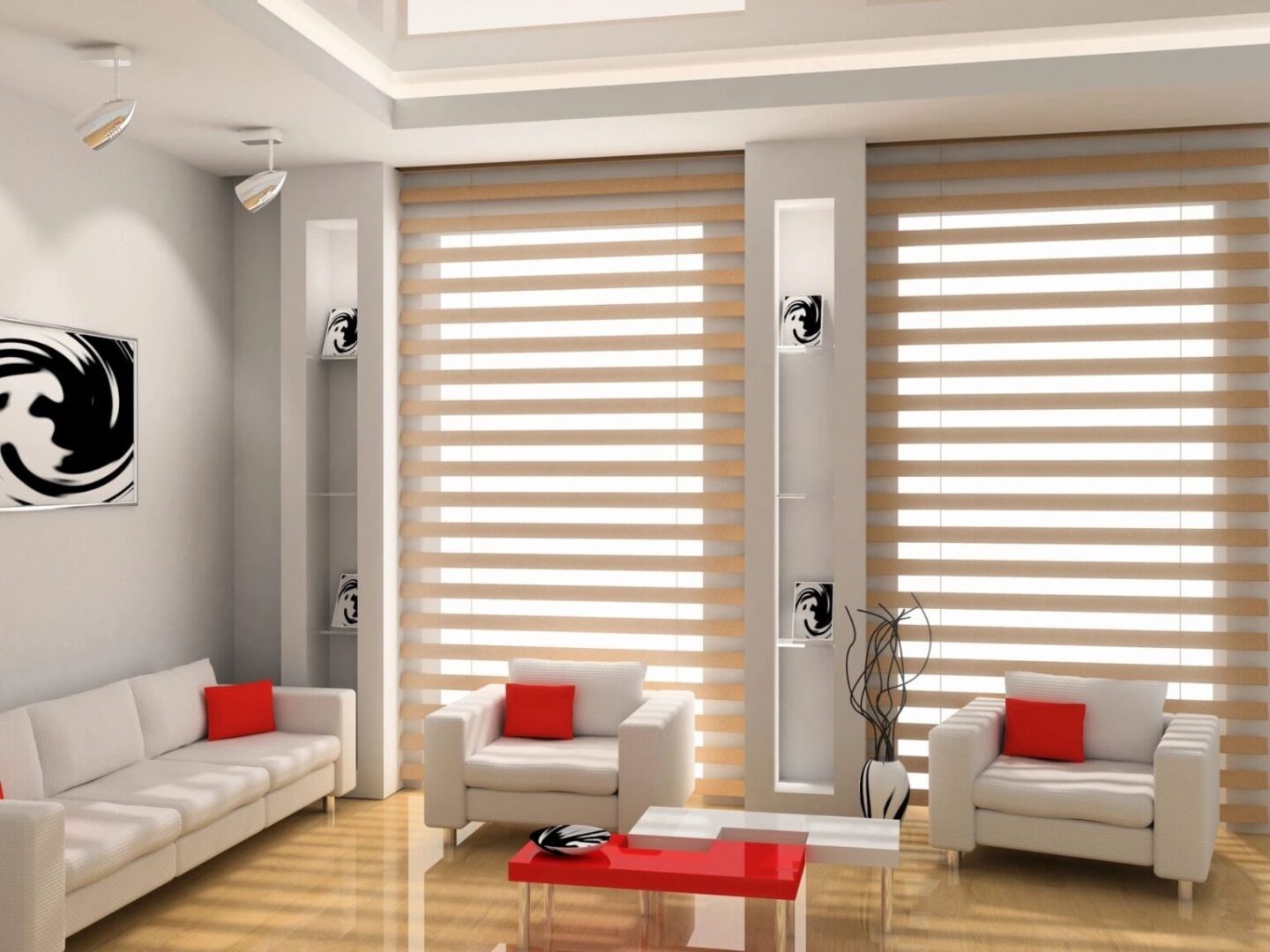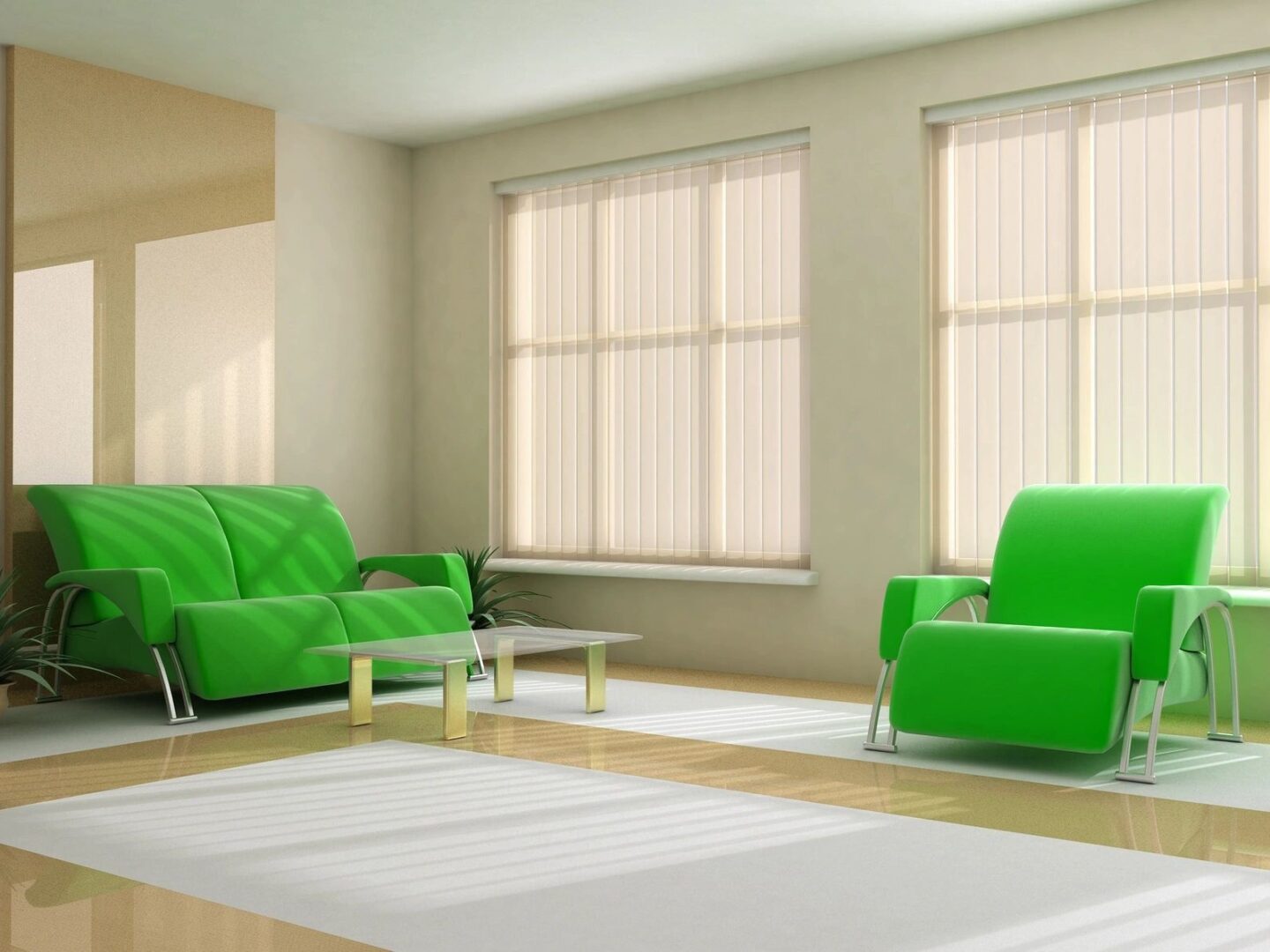 Vertical blinds give privacy and protection from the sun while adding architectural design. These blinds work well on tall windows and doorways.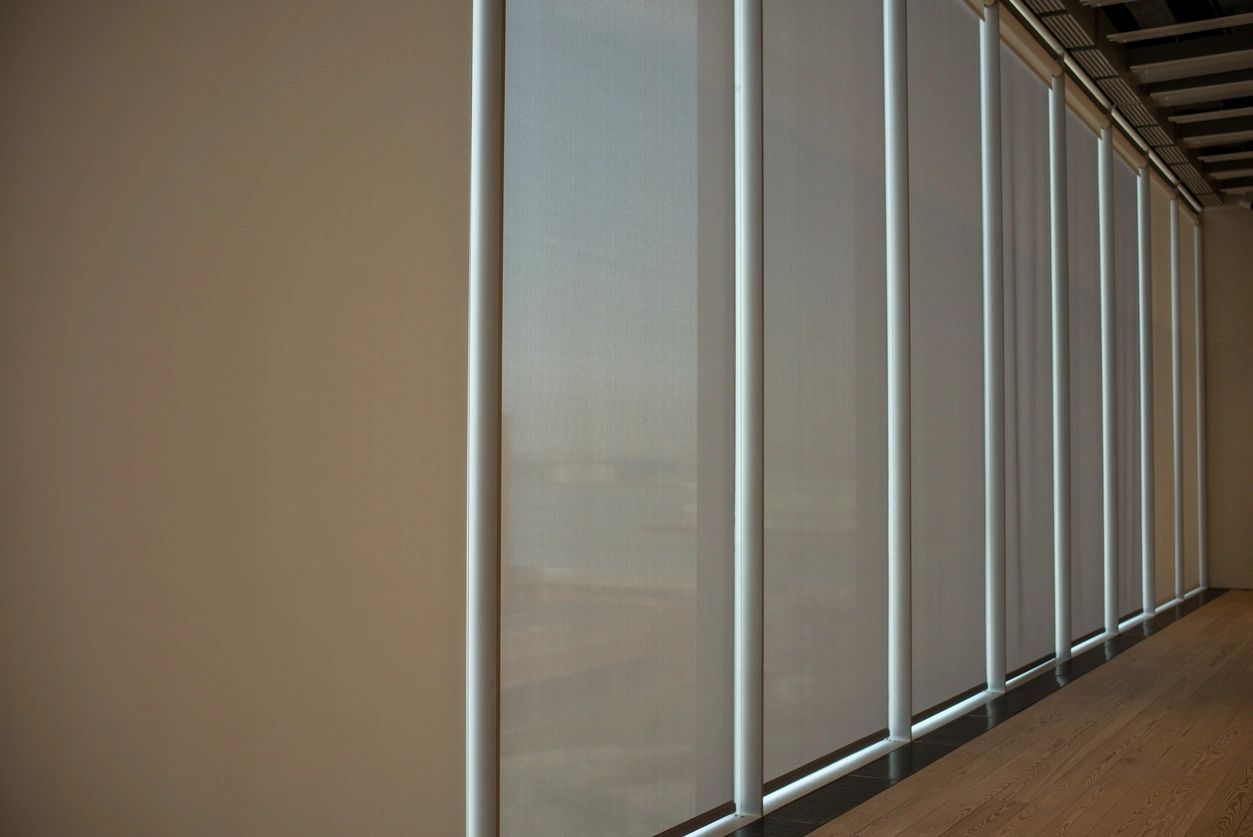 Drapery on doors and windows provide a softer, lighter way to protect you from the sun. They bring elegance into any room.
Shutters provide style and elegance over traditional window treatments.
Below is a list of the Manufacturers whose products we sell and install.  Please click on Manufacturer's name to follow the link to their website.  Contact us for more information.
Motorized Window Treatments:
Hand-woven and Wood Window Coverings: